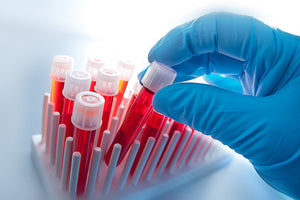 Why Get Tested?
To screen or diagnose a sexually transmitted disease caused by a bacteria called Treponema pallidum- causes syphilis.
When To Get Tested?
As part of routine screening STD lab for people who are sexually active and/or at risk, when exposed to syphilis or other STDs such as HIV. Or when STD symptoms are present e.g abnormal genital discharge, a sore or bump in genitalia, or new rash on palms and sole of feet.
Sample Required? Blood.
Test Preparation Needed? None