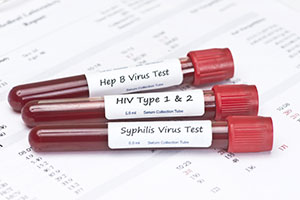 Why Test?
For screening and diagnosis of sexually transmitted diseases. Symptoms of STD varies widely including genital discharge and rash.
Include HIV 1&2, Syphilis, Gonorrhea, Chlamydia, Trichomoniasis, Herpes 1&2, Hepatitis C Antibody, Hepatitis B Surface Antigen w/Confirm if positive, Hepatitis B Surface Antibody.
Specimen Needed: Urine and Blood
Preparation: First void (urine) of the day is preferred for accuracy.