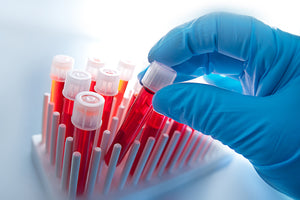 Why Get Tested?
To screen for, detect, evaluate, and monitor acute and chronic liver inflammation (hepatitis), liver disease and/or and damage
When to Get Tested?
Periodically to evaluate liver function; whenever at risk for liver injury; or taking medications that may affect the liver; when having symptoms associated with liver damage, such as jaundice.
Sample Required: Blood sample drawn from vein in the arm
Test Preparation: Fasting overnight with only water permitted.